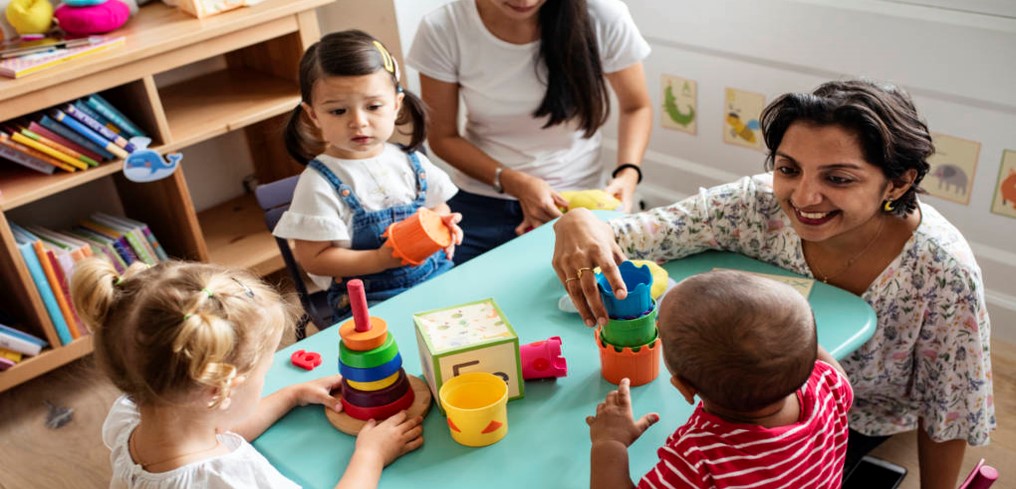 "A teacher is a compass that activates the magnets of curiosity, knowledge, and wisdom in the pupils."
– Ever Garrison
Are you thinking about becoming an Early Childhood Educator... 
Congratulations!!
You are about to embark on the most exciting and rewarding career. 
Here is what you need to know. 
To become an early childhood educator, you must have a high school diploma and enroll in the Department of Children and Families 45 Training Hours. The Early Learning Coalition of Broward is here to help with the cost of these trainings. 
Click here to learn more about the required 45 Training hours.
Click here to sign up for FREE tuition for the 45 Hour Training Courses and Competency Exams.
New Early Educator Training Videos
Go beyond the basics of the 45 hour trainings to learn more about early childhood.  
What is developmentally appropriate practices (DAP) for infants, toddlers, and preschoolers?
Why is talking throughout the day so important for all our children? 
Want to learn about best practice for center time, classroom management and family partnerships?
Watch the videos below to get started.
Back to Basics: Developmentally Appropriate Practices for Infants and Toddlers
Back to Basics: Developmentally Appropriate Practice for Preschoolers
Regreso a lo básico: prácticas apropiadas para el desarrollo de bebés y niños pequeños
 (Back to Basics: Developmentally Appropriate Practices for Infants and Toddlers)
Center Time – How Do You Make Your Classroom Flow
The Missing Ingredient: Let's Talk About Classroom Management 
Family and School Partnerships: Beginning the School Year Together