About the Event
Please contact elcbtraining@elcbroward.org if you have questions or need assistance.
This training will help participants become familiar with the Pre-K CLASS® tool. Interactions are key in the classroom. We will explore ways to implement new CLASSy strategies into your daily practice.
By the end of this training participants will:
1. Recognize how to help children develop relationships, feel comfortable, and experience independence
2. Recognize how to help children develop skills to regulate their own behavior and maintain interest in different learning activities
3. Recognize how to support children's cognitive development and language growth
4. List ways to reflect on interactions with children
Trainers: Natacha Herisse & Sandra Olivera, ELC of Broward
Zoom Training
A 2nd registration is required and is sent in your Training Registration Email.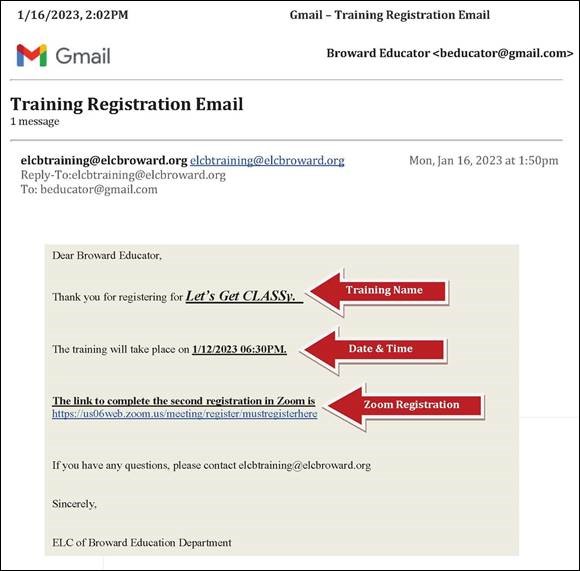 Technology Requirements
•  Computer, tablet, or smartphone
•  Internet Access 
 
PLEASE NOTE: Participants MUST complete the training evaluation to receive a certificate of participation. 
Event Details
Virtual Zoom Meeting
Virtual Zoom Meeting, Fort Lauderdale, Florida 33309
| elcbtraining@elcbroward.org
Disclaimer / Sponsors
The ELC of Broward County's BELA shall not discriminate against any person because of race, color, religion, gender, national origin, citizenship, disability/handicap, marital status, veteran status, sexual orientation, gender identity, or age in any aspect of training or professional development. The Early Learning Coalition of Broward County also reasonably accommodates individuals with disabilities/handicaps, and/or religious beliefs. 
The Early Learning Coalition of Broward County has no proprietary interest in any product, instrument, device, service, or material discussed during the learning event.